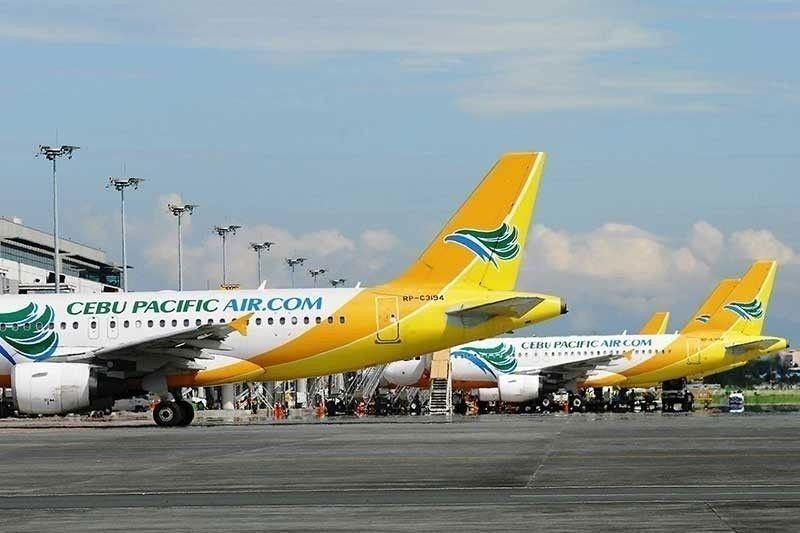 Cebu Pacific launches priority boarding service
MANILA, Philippines – Cebu Pacific will deploy priority boarding service later this month.
In a statement, Cebu Pacific said its latest offering called Go Ahead would give passengers priority boarding.
The service is available from October 28.
With Go Ahead, passengers to and from anywhere in the Philippines can purchase a premium seat and enjoy extra legroom on any of Cebu Pacific's flights for as little as P350.
The service will provide assurance that passengers will be able to sit next to their companions or get a seat of their choice.
"We are pleased to now make it available to our domestic travelers so that they too can enjoy the convenience of flying easily with Cebu Pacific. With Go Ahead, passengers will also be able to reserve space in the overhead compartments for their purses before anyone else, "said Candice Iyog, Vice President of Marketing and Customer Experience at Cebu Pacific.
"Have confidence that we will continue to do what we can to ensure that our service continues to improve for our passengers for #MoreSmilesAhead," she said.
Passengers can benefit from the service when making the initial online reservation.
Passengers can also add it after receiving their itineraries through the Cebu Pacific Management Booking Portal on the website at a slightly higher price.
For international flights, the service is available for as low as P650.